Comprehensive high-precision mechanical solutions covering every stage up to assembly and testing.
GPV's in-house mechanics facilities in Europe and Asia give our customers the opportunity of ordering customised mechanical housings for their EMS products. Choosing GPV as a One-Stop partner for EMS solutions, our customers gain access to a large variety of services, meeting demands in many different industries and purposes.
High-quality mechanical solutions
From sheet-metal treatment for the housings required by our electronics customers to mechanics for robotics and the heavy machine industry, GPV manufactures and assembles mechanical solutions according to your requirements, including:
High precision machining (Turning, Milling)
Fine sheet metal products (Laser, Punching, Bending, Welding, Stamping)
Certified welding (EN 15085)
Surface treatment, wet- & powder painting, silkscreen printing
Final Assemblies and Box-build for the EMS industry
Get in touch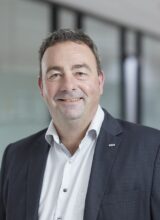 Morten Skaarup
Mechanics DK
+45 2224 1913
Morten.Skaarup@gpv-group.com
Sign up and receive the latest news straight in your inbox.