Precise measurement with highly sophisticated instruments is an industry with highest innovation requirements.
Creating the most reliable and precise measures, zero failure process under high purity conditions. If this is a requirement, then GPV is the experienced EMS partner to support your process flow. Either through our experience in vacuum process applications, or in the controlling of sensor-based automation flows within your logistics, production, or function control environment.
To serve this industry segment, agility and close engineering support is highly required. At GPV, we strive to engage ourselves not only in the innovation of such high-tech solutions but also support you along the entire life cycle of these type of devices from design and engineering, over NPI to series manufacturing and EOL management. Again, to focus on product realisation and to allow our customer to engage themselves even faster in their innovation.
Required quality level secured
A series of sector-specific standards such as "Copy Exact", "Process of Record (POR)" and the high purity initiative apply to ensure that the required quality level is achieved with each individual product.
Our product solutions and services include:
Business case
The GPV customer offers more than 100,000 different products for measurement and control applications. GPV manufactures more than 1,700 different box-build products for this customer, so that they can be close to their own market and customers. GPV handles the entire supply chain, which provides the customer with a one-stop-shop solution while taking advantage of manufacturing in the same time zone.
Get in touch
We are happy to help with questions or enquiries, and you are welcome to contact us.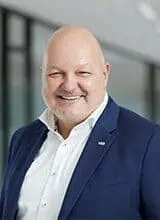 Thomas Kaiser
CBO
+41 79 445 25 90
Thomas.Kaiser@gpv-group.com
Sign up and receive the latest news straight in your inbox.