Our New Product Introduction (NPI), prototyping, and integrated services are your guarantees for a quality-focused and time-efficient process across the entire manufacturing and supply chain, setting the standard for future serial production and ensuring shorter time-to-market.
New Product Introduction (NPI) covers everything from the early development phase to the thoroughly refined and reproducible final product ready for serial production. Our Advanced Product Quality Planning (APQP) method guides the standardised NPI process, carefully monitoring, evaluating and reviewing each process step to ensure quality and customer satisfaction.
Here, the best results come from collaboration and using our expertise to guarantee you more focus on your core business.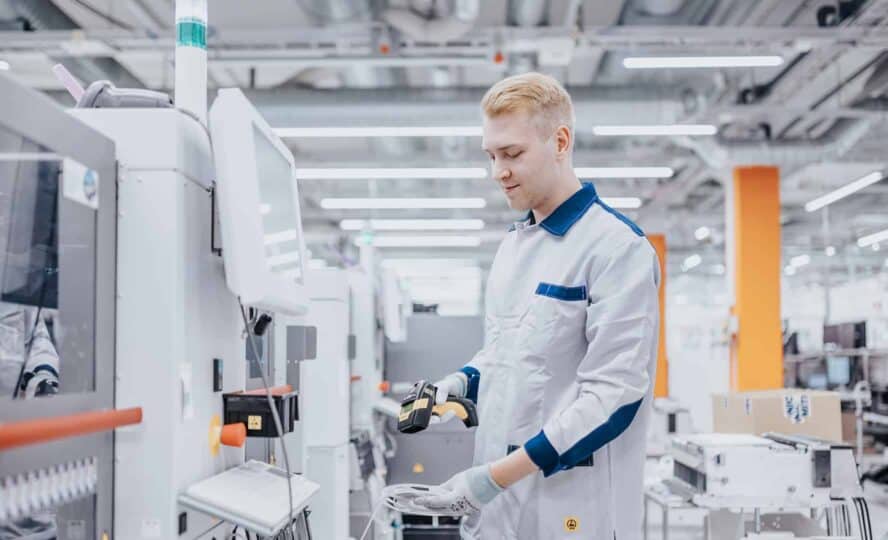 To help you succeed, we simplify electronic manufacturing service complexities across five primary NPI process stages, including:
Startup: Initializing a project. Identifying key project activities and preparing the first project plan draft
Design: Executing design and development activities
Prototype: Running first prototypes to verify product design
Industrialise: Develop and validate throughout prebuilds, and zero builds all manufacturing, test supply chain systems to achieve quality products setup
Ramp-up: Long-term validation of capabilities to deliver products according to customer requirements within the desired budget
During the industrialisation phase, GPV can optimise your product for mass production. We specify all production-relevant data and examine each production technology optimisation.
We support you in the transfer of your developments into series production through the following:
Test development & production equipment
Tooling construction & programming (product-specific items)
Operation planning (visual aid)
Procurement / logistic concepts
Reduced DFX (in case of 3rd party development)
Sign up and receive the latest news straight in your inbox.