A shared vision – guided by common values
Strong values form the foundation of our shared goal; to enable our customer to accomplish more.
Guidelines of excellence
Our business and our culture are based on five pillars. Five shared values that help us navigate in day-to-day business while always staying true to the GPV spirit.

We combine our capabilities to fulfill expectations and act in the market based on one shared approach: uniting cultural diversity and always operating as one company.

We set goals and direction based on facts and corporation; acknowledging commitment and performance to achieve success.

We care about people and the environment, acting sustainably and consciously to take personal responsibility to deliver on our promises.

We challenge ourselves to find the best solutions. We think ahead and take actions, and we reach out in a timely manner to ensure proactivity.

Defined by a distinct winning spirit, we go the extra mile to provide solutions in a smart and efficient way.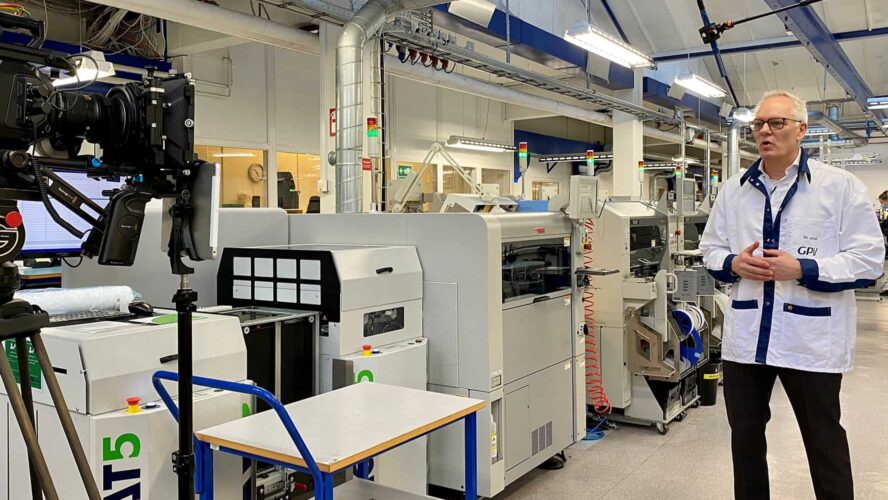 A shared goal – and a shared responsibility to get there
Building on our values, we strive to deliver industry-leading customer experiences across all our services and functions.
This requires a clear guiding star in the form of clear vision and mission statements. Deliberately ambitious but never out of reach. Guiding our people and processes to enable our customers to accomplish more.
Watch the video, where CEO Bo Lybæk explains the five values.
Vision
"We are the most trusted, powerful and top-of-mind EMS partner to our customers".
Mission
"We enable you to accomplish more through excellent performance across the high-mix EMS value chain".
Sign up and receive the latest news straight in your inbox.