Across time zone and specialties, we strive to exceed expectations and deliver excellence.
United by one mutual mission to create value to everything we do, we help our customers accomplish more – through a powerful mix of strong values, technology, and a winning team spirit. Acting as one, across different locations, cultures, and time zones.
We believe results are created by people. So as a leading EMS player, we offer stimulating and safe career opportunities with the highest standards in good business practice. To us, people are the cornerstone of success and by offering the right opportunities, we help them grow alongside our business.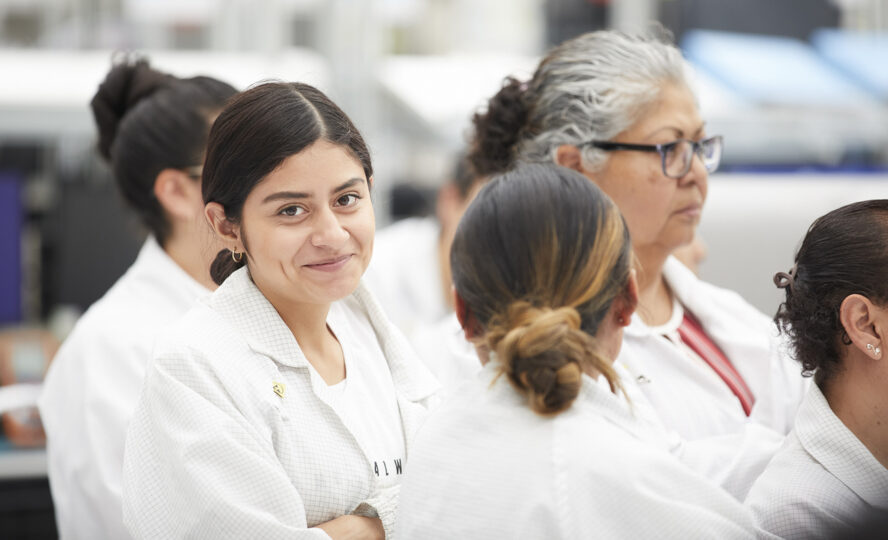 Meet our talented people
At our 19 production sites across three continents, we employ people of many different cultures and countries. And while we all come from different backgrounds, one thing binds us together: a mutual mission to create value in everything we do – for both our customers and for each other.
Excellence across time zones and cultures
While different cultures have different business customs and practices, we work hard to achieve the highest standards across the board. This means fairness when it comes to working hours and remuneration, as well as a no-tolerance policy of discrimination of any kind.
We are committed to making GPV a place for our employees to grow both personally and professionally. Our lines of communication are open to make sure that important input is translated into concrete action to improve our business. And we encourage our people to take the initiative and help shape the future of GPV.
Sign up and receive the latest news straight in your inbox.