High quality EMS manufacturing for high-tech medical industries, providing full traceability, extensive risk management and the strictest possible process control.
Reliability is essential when serving the high-tech medical industries. Process control via traceability, tailor-made fixed process lines, PPAP on component evaluation, state-gate approvals and numerous other requirements must be fulfilled to serve you in accordance with the serious needs in MedTech.
Traceability and certification are key
It is a given that all regulatory must be respected and an underlying certification in ISO 13485 is the process guide to cover this in the most advanced methodical way. Thinking and arranging a supply network and enabling the reliable handling of the same is a crucial element of success. This goes from manufacturability studies over NPI to a reliable series manufacturing and obsolesces management.
GPV offers full traceability in the electronic manufacturing phase and in risk management in the development phase, and our electronics sites in Denmark, Switzerland, Austria, Thailand, and Mexico are all certified according to the medical standard ISO 13485.
Your value-adding EMS partner
This uncompromising approach to regulative demands and industry best-practice standards within MedTech allows our customers to focus on their core business while we serve as a value-adding outsourcing EMS partner with full commitment and project ownership.
Our product solutions and services within electronic manufacturing for the medical industry include:
Therapy Equipment (hearing aid, rehabilitation, smart glasses etc.)
Business case
The GPV customer is a market leader and driver of innovation within the field of dental hygiene, with products available in more than 120 countries, which has worked with GPV for more than a decade.
GPV supplies configured and functionally tested PCBAs and mechanics, which are delivered directly for final assembly at the customer's premises. Besides manufacturing tests, the partnership includes test development and test adapter constructions as well as sophisticated obsolescence management.
Get in touch
We are happy to help with questions or enquiries, and you are welcome to contact us.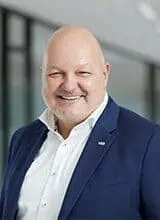 Thomas Kaiser
CBO
+41 79 445 25 90
Thomas.Kaiser@gpv-group.com
Sign up and receive the latest news straight in your inbox.