EMS solutions for buildings ensure effective management of important functions in residential complexes, office buildings, and factory facilities.
Electronics Manufacturing Services for buildings
Electronics are increasingly used in connection with the control of various functions in buildings.
We have extensive EMS experience with building control and can help you with effective management of important functions in residential complexes, office buildings, and factory facilities.
Our solutions cover, for example, control of cooling and ventilation systems, lighting and building automation and control.
We support several leading companies with building solutions that provide comfort in life and lead to energy saving during the lifecycle of a building.
We also have great experience with controlling units of escalators and elevators. With decades of expertise in electronics manufacturing, GPV delivers solutions to some of the largest elevator and escalator companies in the world.
Required quality level secured
A series of sector-specific standards such as "Copy Exact", "Process of Record (POR)" and the high purity initiative apply to ensure that the required quality level is achieved with each individual product.
Our product solutions and services include:
Cooling and ventilation systems
Building automation and control
Business case
GPV has strong experience with BuildingTech customers within in the field of elevators and escalators. We have co-operated with several customers for more than 20 years and we have provided control and drive systems for all major elevator and escalator companies located in Europe, USA and China. Our experience includes support for design, test development, NPI and mass production. In addition, we have provided spare parts manufacturing and reverse logistics services to extend the lifetime of products. Throughout the years we have also supported customers' global manufacturing footprint strategies moving production within Europe and between the continents to provide a cost competitive offering combined with closeness to customers' R&D centres.
Get in touch
We are happy to help with questions or enquiries, and you are welcome to contact us.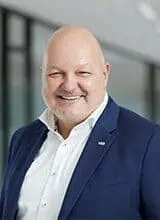 Thomas Kaiser
CBO
+41 79 445 25 90
Thomas.Kaiser@gpv-group.com
Sign up and receive the latest news straight in your inbox.