Test Design & Development
Test Design & Development tailored to customer specific requirements in the EMS industry.
Test Design
Harnessing 20 years of experience and tailoring each testing strategy to meet your specific requirements, our electronics manufacturing expertise and globally recognised test development procedures enable efficient test system creation for all manufacturing processes.
Each system guarantees quality, cost efficiency, fast time-to-market and compatibility with existing and upcoming measurement technologies.
Our Test Services
Design for test/manufacturing: Based on DFT analysis. GPV experts analyse the electrical test requirements and estimate test coverage with specific strategies (early product lifecycle stage).
Test system design and manufacturing: From concept design to entire test system manufacturing for several applications. PCBA board level, system level, end-of-line, etc.
Test data management and analysis: Converts test and repair data into practical information. Shows test data significance to experts.
Tester platforms & products
GPV functional and safety test platforms
High-end test systems for demanding audio and display testing
PCBA test platforms for high-volume testing
Dual-chamber test platform for RF testing
AOI for manual testing processes
Remote support & on-site support
Get in touch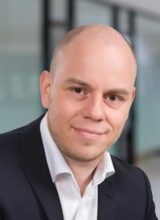 Vili Mattila
Global Test Solutions, Global Engineering, and Turnkey Sales
+358 40 305 2209
Vili.Mattila@gpv-group.com
Sign up and receive the latest news straight in your inbox.