Fast Electronics Prototyping
Flexible and reliable PCBA prototyping service for rapid product development and innovation within the EMS industry.
PCBA prototypes made easy
GPV FastProto offers fast prototyping for your R&D projects, verifying full or partial product design functionality in a simple, cost-efficient way, helping you decide whether to continue development or move to production. What's more, FastProto is a 24/7 service ready to use as often as you like, anywhere in the world.
Make and track orders anytime. Our online tool gives you visibility to all your current and completed projects, simplifying your budget and project data management.
Storing all project information in one place reduces administration time, component searching and project management.
Try it with no commitments or contracts. A flexible service for small batches, making it cost-effective for early R&D.
Your confidential project data is safe with us. We protect your data with the latest technology and never share it with non-authorized persons.
Check material availability and see the fixed, project-based price before ordering. Our real-time information helps you make solid plans and budgets.
Wish to scale up or need additional services? FastProto is part of GPV's integrated lifestyle services, so you can easily advance to the next steps of your project, with the same EMS-partner.
How does FastProto work?
Upload your design and data files
Securely upload your prototype's eCAD data, Gerber files, BOM files and assembly drawings to our intuitive step-by-step FastProto web tool, which supports CAD file types and allows you to place orders independently.
Check material availability and total price
Review your components list and see item availability in our BOM editor. Mark the items as self-delivered if you want to send us your components or PCBs. Component and material costs, manufacturing, engineering, and logistics quoted before order placement. Our support staff will solve any problems concerning product availability or related issues.
Get your order by express delivery
After order placement, we source all materials, produce the PCBs, and ship the finished product via DHL's worldwide express delivery. You can track the order progress whilst you wait. We also notify you via email. Once delivery is received, our tool will store your order details.
You can download or print this information at any time.
Get in touch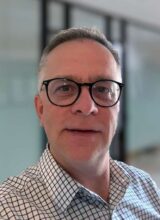 Mikael Gröning
Turnkey Sales and FastProto
+358 40 777 4591
Mikael.Groning@gpv-group.com
Sign up and receive the latest news straight in your inbox.