Acting with integrity – at every touchpoint
From our business processes to the way we meet our partners, we always act with integrity and credibility.
The foundation of sound business practice
Corporate responsibility is an essential part of sound business practice. We believe that our actions matter, and we are committed to making a positive impact in the markets we serve.
Operating across the globe, we enter into business with companies and people of many different cultures with different ways of doing business. All our employees follow the same code of conduct to ensure our integrity.
Always acting as one. At every touchpoint.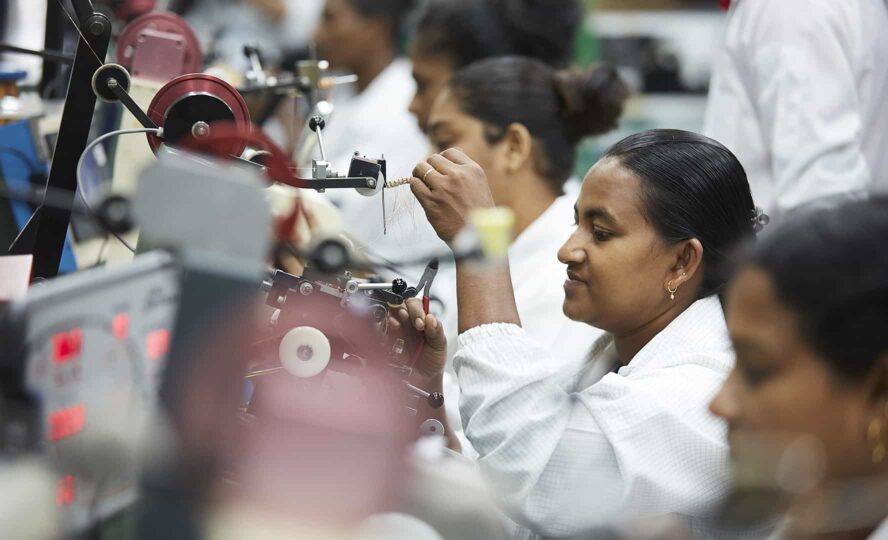 Clear lines – everywhere
We do not tolerate any kind of child labour, and we employ a zero-tolerance policy on corruption and facility payments. We have a firm belief that our impact in the markets matters, and so we are in strict compliance with local environmental policies and regulations.
We take our social responsibility seriously and have implemented numerous initiatives to promote positive social change in the markets we serve. In Asia, we have implemented initiatives, such as actively promoting schooling for children as well as engaging in charitable efforts aimed at improving the lives of children in the region.
On the path of good
Acting responsibly is always a priority to us. Our ESG initiatives and policies reflect our commitment. With each milestone we come closer to our goal of delivering value to both people and the planet.
Sign up and receive the latest news straight in your inbox.