New electronics factory in Slovakia progressing as planned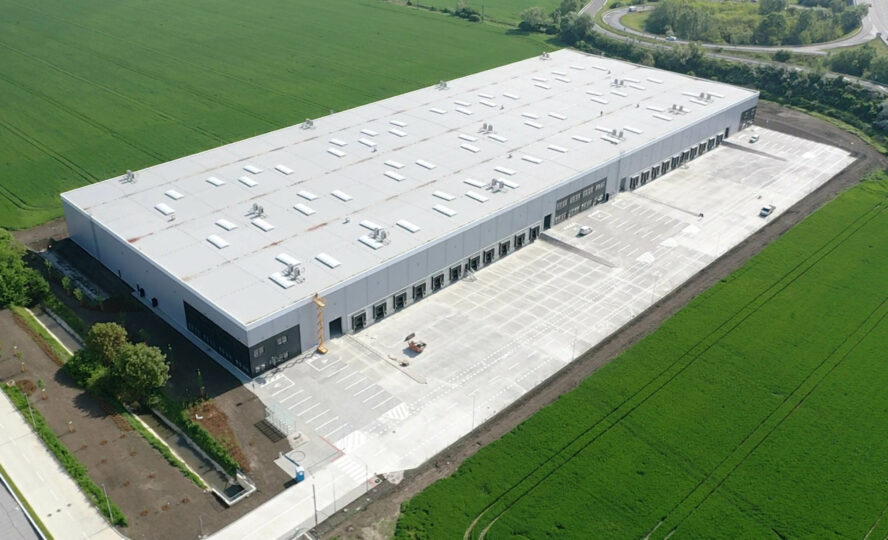 The construction of GPV's new electronics factory in Piestany, Slovakia, is progressing according to the plan. In June 2023, GPV announced the expansion in Slovakia with a rented facility centred between the two existing factories. Currently, the inside of the rented building is being transformed from a logistics centre to an electronics factory with offices, canteen, and a mezzanine overlooking the coming production area.
By the end of January 2024, the factory will be released from construction. Subsequently, the project team will move forward with finalising infrastructure, offices, furniture, and transfer of available equipment from the two existing electronics factories in Slovakia. Due to limited material storage space at the two existing factories, part of the new factory is currently being used as temporary warehouse, while construction takes place.
The new factory is expected to be operational in Q1 2024. The building comprises of a total of 18,000 sqm, and GPV will initially use 11,000 sqm for warehouse and production.
"The construction process is going well, and there have been no major delays. We have a strong project team in place to secure that we can move into the new building end of January 2024. It is an important step in increasing our operational footprint in best-cost Europe to serve our customers closer to their core markets," says Martin Kjærbo, COO at GPV.
Find additional information about the new factory in Slovakia.
Sign up and receive the latest news straight in your inbox.