Safety first at GPV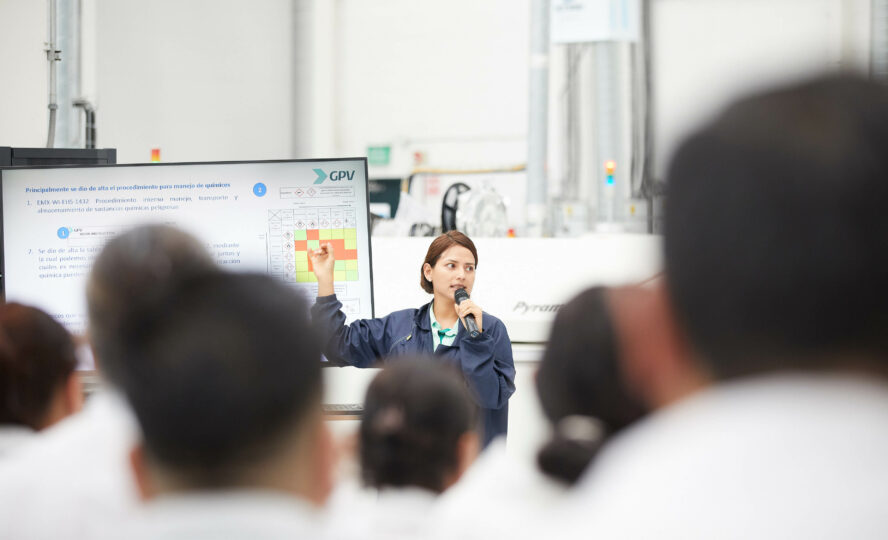 Safety at work is a top priority for GPV. We value our colleagues and continuously work on improving safety to prevent injuries and illness across all offices and in our Operating Business Units (OBUs). Our target is to stay below an LTI (Lost Time Injuries) rate of 1.0 per million working hours by 2025.
On 31 August 2023, Managing Director Guillermo Loya Martin del Campo and his team at GPV Electronics MX in Mexico celebrated four years with 0 LTIs – a new record for our team in Mexico!
The team at GPV Electronics MX works dedicatedly on initiatives to prevent injuries e.g., weekly standard safety speeches to all personnel and monthly Gemba tours with the EHS (Environment, Health, and Safety) commission, taking immediate action for unsafe actions. Also, the management team reinforces awareness of near misses and encourages all personnel to report them.
"Our achievement comes from a joint effort and great teamwork of the management, supervisors and the EHS team who have all contributed to the high level of safety awareness at our site. We strive to provide a healthy and safe environment for our colleagues, and I'm very proud of this accomplishment of four years with 0 LTIs," says Guillermo Loya Martin del Campo.
"A safe working environment is a prerequisite of a sound business and I'm very proud of our team in Mexico. They do a very good and important job in ensuring a high level of awareness around a safe working environment, and their achievements serve as inspiration for our many dedicated colleagues," says Martin Kjærbo, COO in GPV.
GPV Electronics MX will celebrate the great achievement in October.
Sign up and receive the latest news straight in your inbox.