GPV invests in additional electronics factory in Slovakia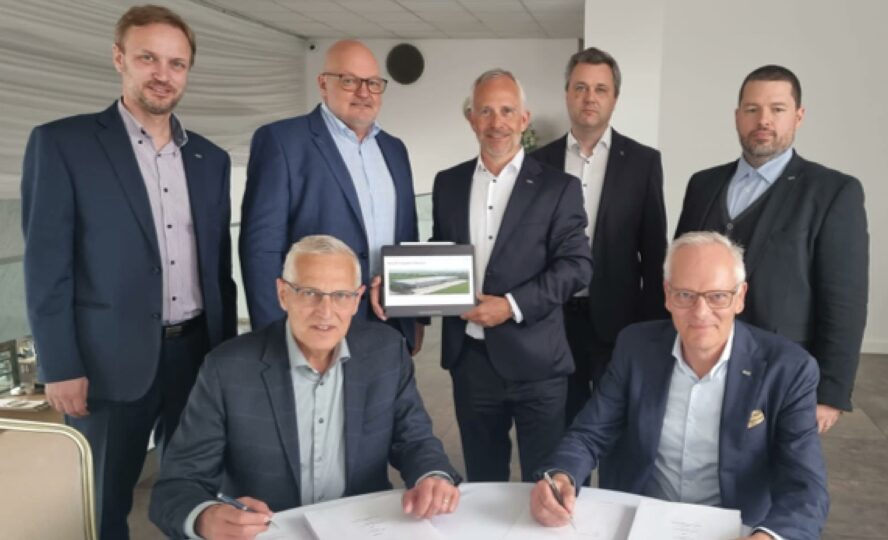 In June 2023, GPV has entered a lease agreement with the aim to establish a new electronics factory in Slovakia. The additional factory is situated in Piestany, in close distance to GPV's two existing electronics factories in Slovakia. The additional factory is expected to start production from early 2024.
The new factory comprises of a total of 18,000 sqm. Initially, GPV will use 11,000 sqm with the option to expand and use the additional 7,000 sqm at a later stage, if needed.
Customer request for best-cost Europe
For a longer period, customers have been requesting additional production capacity in best-cost Europe. Shortly after the merger with former Enics in October 2022, GPV managed to expand production capacity to accommodate customer needs better on the short run. Simultaneously, GPV has been looking for a possibility to establish additional production capacity in best-cost Europe.
"With the additional space in Slovakia, we will have an even stronger operational footprint in best-cost Europe. We have a strong pipeline driven by increased demand from satisfied customers and we have a strategic ambition to regionalise European demand also in the light of the ESG agendas. Furthermore, we experience a big appetite towards best-cost Europe from existing and new potential customers, who wish to be served close to their core markets," says Bo Lybæk. CEO at GPV.
The additional factory will strengthen the GPV site profile to respond with the requirements from the European core regions, and it will pave the road to support the growth in the coming years.
"We expect to be able to combine the strengths from our 19 existing Operating Business Units to further increase our competitiveness in the high-mix EMS market. I look forward to following the process, and I see this as an important strategic step in strengthening our operational footprint to serve our customers even better," says Bo Lybæk.
Sign up and receive the latest news straight in your inbox.