Handover of new electronics factory in Sri Lanka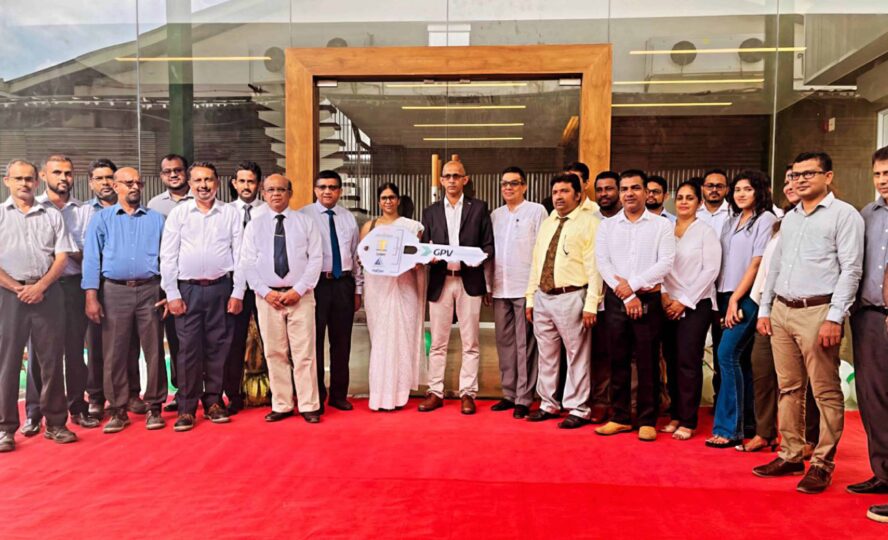 On 19 July 2023, Chandana Dissanayake, MD at GPV Electronics LK and his team received the keys to the 11,400 sqm new factory building. With this new state-of the-art production facilities, the electronics factory now comprises of 18,000 sqm in total.
As prescribed by Sri Lankan culture, the new factory was inaugurated with a soft opening procedure. During the soft opening, local traditions such as milk boiling will take place as well as a religious ceremony, where representatives of all three major religions (Buddhism, Hinduism, Catholicism) will be present.
"We are very proud of our new additional capacity in Sri Lanka, and we are especially proud of having completed the construction with over a million working hours with a single LTI (Lost Time Incident). Now, we are eager to take the new building into use and to start serving our customers from the new facilities", says Chandana Dissanayake, Managing Director at GPV Electronics LK.
With the expansion, the new electronics factory has almost tripled its size and the interior has been upgraded to state-of-the-art production facilities. In alignment with GPV's increased focus on sustainability, solar cells will be installed on the roof of the building to help reach our goal of a 50% reduction of GHG emissions towards 2025.
"With the completion of the building in Sri Lanka, we have taken yet another step on our path to strengthen our operational footprint and increase our production capacity. The new production facilities will help us to meet our customers' increasing demands and continue to deliver high-quality products. I am proud to see our team in GPV Electronics LK work with such dedication and congratulate them with the new factory", says Bo Lybæk, CEO at GPV.
As the needs from the market today require factories to be able to deliver complete products to end-users, the new electronics factory has been prepared to handle required services such as cable-harness, testing, and box-build. The new factory has been equipped to manage present and future needs in terms of workspace and future growth.
Upcoming expansion projects
Also in Asia, GPV has recently expanded production capacity. In April 2023, GPV Mechanics TH in Thailand moved into a 12,000 sqm new factory. The former mechanics factory in Bangkok is currently being refurbished to accommodate electronics production. When the refurbishment is completed, GPV Electronics TH will comprise of a total of 22,000 sqm, ultimately resulting in approx. 180,000 sqm of production in total under roof for the entire GPV Group.
Read more about our locations here.
Moreover, GPV has entered a lease agreement with the aim to establish a new electronics factory in Piestany, Slovakia. The new factory comprises of a total of 18,000 sqm. Initially, GPV will make use of 11,000 sqm and expand later, when needed.
Read more about the new electronics factory in Slovakia here.
Sign up and receive the latest news straight in your inbox.