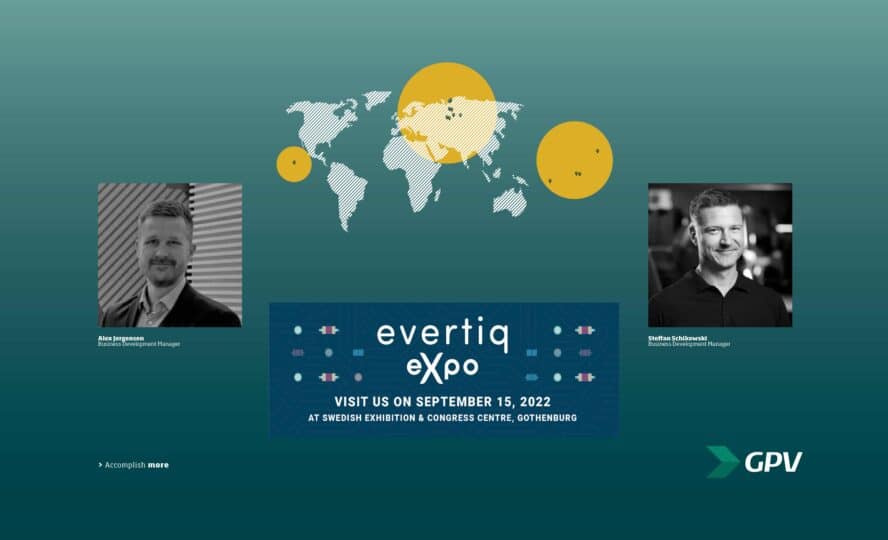 On 15 September 2022, GPV participates at Evertiq Expo in Gothenburg, Sweden.
We hope to meet both current customers and new potential business partners.
At the exhibition, Business Development Managers, Alex Jørgensen and Steffan Schikowski, will be ready to meet with both current customers and new potential business partners. The exhibition takes places at the Swedish Exhibition & Congress Centre in Gothenburg with opening hours from 09:00-16:00.
Evertiq Expo is the biggest One Day Expo within the electronics industry in Sweden. The Gothenburg region is one of the most attractive in Sweden for suppliers of electronics manufacturing, components, PCBs, and other related equipment.
Register and get your free access pass to the Expo here
On 22 June 2022, GPV announced the merger with Enics. The merger awaits customary approvals, including competition authorities. The merger of GPV and Enics will create an international electronics group with more than 7,500 employees and revenue of more than DKK 7 billion.
Meet us at booth no. 24 to learn more about GPV and the upcoming merger with Enics.
Sign up and receive the latest news straight in your inbox.