Celebrating One. New. Leader. across all locations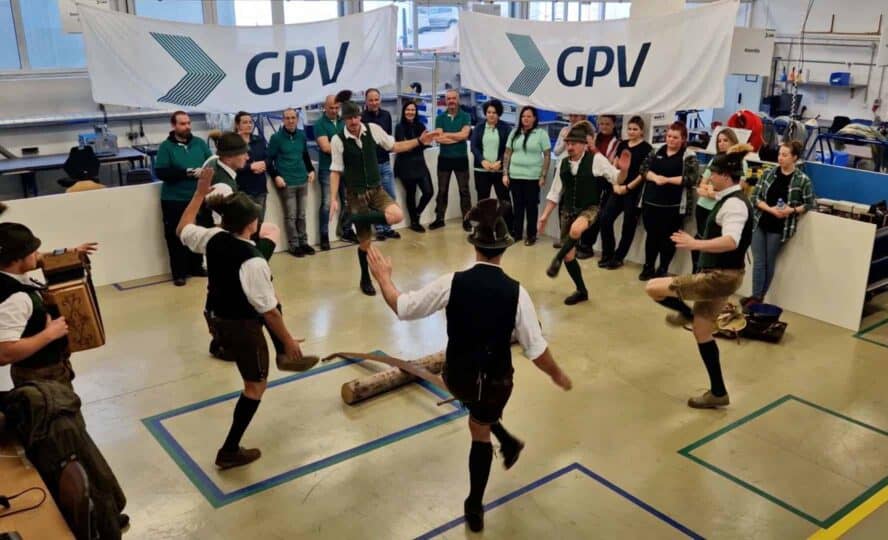 Tuesday 10 January 2023 marked an important steppingstone in the history of GPV. At 9:00 local time across the globe, more than  7,500 GPV family members celebrated that they are now one, new company.
GPV and Enics became one under the GPV name and brand in early October 2022, as the merger was approved. Already in mid-November, the new merged company appeared as one company under the unified GPV brand at the Electronica fair in Munich, Germany – the world's biggest electronics trade fair. While the external brand change started with the fair, most employees still worked with their exisiting, familiar systems and colleagues.
The next step in the integration process of the merged companywork  is internal integration, which started with the big "Day One" celebration across all 19 GPV productionmanufacturing  sites and 11 offices.
While the reasons for the celebration – thousands of new colleagues and a new bright future as an even stronger company – were the same at every manufacturing site and office, the ways of celebrating were many. The celebrations reflected the local traditions and culture of each location, and demonstrated the diversity of the GPV family. Each of these celebrations started at 9:00 local time, and included delicacies, cultural programmes and welcoming gifts that included some familiar Danish classics for everyone.
Sign up and receive the latest news straight in your inbox.