GPV increases revenue and raises full-year outlook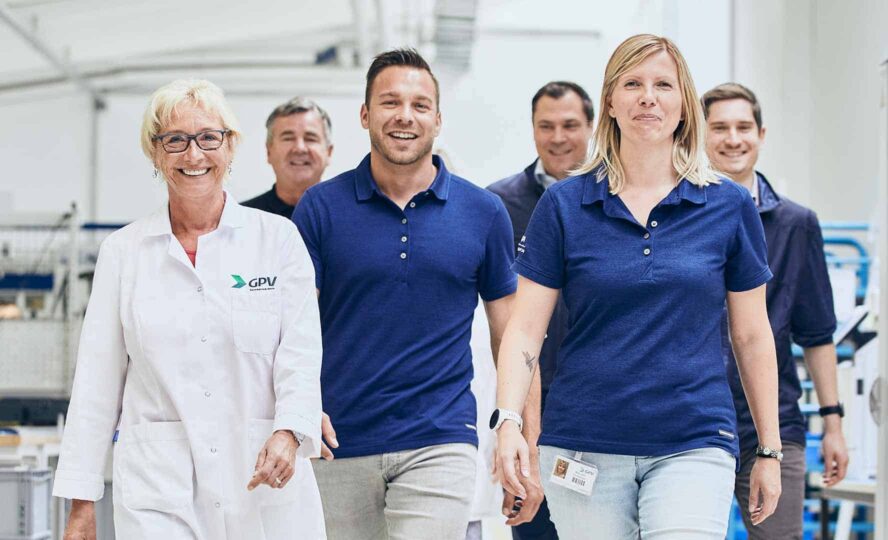 Europe's second-largest EMS group, GPV, continues its growth journey, reporting record revenue of DKK 1,156 million for the third quarter. The positive performance leads GPV to raise its guidance for 2022 once more.
The merger between GPV and Swiss-based company Enics was completed on 3 October 2022, and from Q4 2022 onwards, financials from Enics will be part of the consolidated GPV figures. The two companies continue under the GPV name and brand.
The interim report for Q3 includes only GPV figures, where sales is increasing for the third consecutive quarter. For Q3 2022 specifically, GPV delivered revenue of DKK 1.2 billion, which is the company's highest ever revenue for a single quarter. Revenue is 45 per cent higher than in the same period of last year, and the significant increase is not least due to growing demand from many customers as well as increased material prices.
GPV delivered revenue of DKK 3.3 billion for the first nine months of the year, compared to DKK 2.3 billion in the same period last year.
"We are satisfied about our positive performance throughout the year. First and foremost, we are pleased that demand from many of our customers has been growing, which is the main reason for the increase in revenue. Part of the improvement is also due to significant price increases for components and materials. Still, we have managed to strengthen our partnerships with existing customers while also attracting new ones," says GPV's CEO Bo Lybæk.
Q3 2022 ended with earnings of DKK 96 million (EBITDA) compared to DKK 102 million in Q3 2021. The increased costs of materials, freight, and energy reduced earnings, but the result is better than expected. Increased revenue, good cost management and high-capacity utilisation across all production sites are the reasons for the positive result. After the first nine months of the year, GPV has generated earnings of DKK 284 million (EBITDA) compared to DKK 254 million in the same period in 2021.
In general, the industry still faces challenges with lacking components and other materials, but GPV has taken several initiatives to mitigate the consequences in order to support deliveries to customers.
"Although we see signs of improvement, materials supply remains a challenge in our industry with allocations and short-term decommits. Due to the greatly increased order backlog and commitments from customers, we have increased our inventory significantly and thus our investment in working capital, which under normal circumstances would be considered a negative move. However, our aim has been to secure deliveries to our customers in the best possible way," explains Bo Lybæk.
Merger has a positive impact on Q4 revenue and profit
GPV's revenue and profit for the full year will be positively impacted by the merger with Enics. The transaction was closed on 3 October 2022 and the two companies have now merged into GPV Group A/S, headquartered in Vejle, Denmark. Danish industrial conglomerate Schouw & Co. has majority control (80%) and the Finnish family-owned investment company Ahlström Capital Group is a minority shareholder (20%). The new GPV will continue under Bo Lybæk's management with approximately 7,500 employees.
"We have come off to a good start with the integration of the two companies and are executing on a 12-months plan with special focus areas for each quarterly period. Over the past few weeks, I visited most Enics factories, and I see a great sense of optimism throughout the organisation. Due to COVID19 restrictions in China, I will visit the two Chinese factories at a later stage. We are confident that the merger will be a great success, and we look forward to presenting the new GPV to customers for the first time at the Electronica fair in Munich, Germany on 15 – 18 November 2022," says Bo Lybæk.
GPV increase its expectations to FY revenue to DKK 5.2-5.6 billion, compared to the previous outlook of DKK 3.9-4.1 billion before the merger. EBITDA for 2022 is expected in the range of DKK 360-410 million compared to the previous outlook of DKK 330-360 million.
Ongoing efforts to increase capacity
In recent years, GPV has invested heavily in automation and increased capacity at the company's factories, and the coming years will be no exception.
"Our order books are full, and we are continuously working to accommodate the strong demand by expand capacity where needed. We are in the process of building two new factories in Thailand and Sri Lanka, and of expanding the existing electronics factory in Thailand. The projects are running according to plan, and we expect the first of the factories to be operational in Q2 2023," said Bo Lybæk and he adds:
"We are following the developments of the global economy closely, and so far, we see limited indications of declining demand. We are prepared to respond to changes in the markets, but for now we continue to focus on our capacity to deliver the products that our customers require in the best possible way and thereby make our inventory work. We are confident that after the merger, our enlarged footprint and combined service offerings will benefit our customers and make us an even more attractive partner."
The new GPV is Europe's second-largest EMS company with 19 factories in 13 countries in Europe, Asia, and Central America.
Sign up and receive the latest news straight in your inbox.