Meet Martin Leth Jørgensen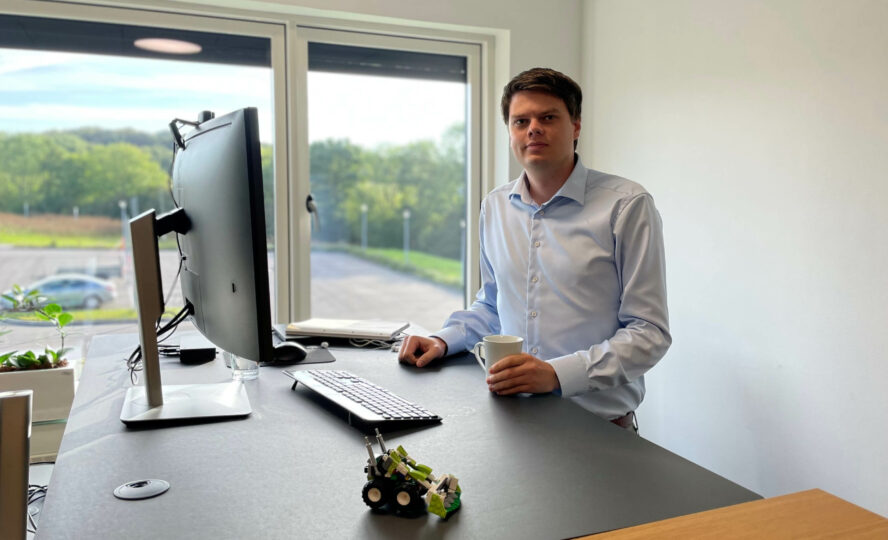 Name
Martin Leth Jørgensen
Title
Head of Sales Excellence
Years with GPV
5 years (started September 2018)
Business unit
Market
Responsibility
Heading the Sales Excellence department, a supporting function for the entire Market Organisation
What do I do?
I started in GPV as a Graduate in September 2018 as my first full time job after finishing my Master's Degree in Business Administration at Aarhus University in Denmark.
During the Graduate program, I went on three rotations to different functions and sites in GPV. First, I was in Strategy & Business Development in Denmark, then I moved to Sales in Switzerland and lastly Digitalisation in Denmark. Following this, I have been part of the Strategy department in Denmark for 3 years before I started in my current role as Head of Sales Excellence as of 1 June 2023.
In Sales Excellence, we have a team of seven experienced professionals dedicated to supporting our colleagues in Market (Sales) as well as our local and global customer account management teams across all our manufacturing sites and offices around the world.
Primary areas of support are related to commercial sales, digital customer tools and market performance – all aiming at providing value-adding support for all our customers interacting with customers.
What is special about working with GPV?
Having been part of GPV's impressive growth journey, I have witnessed firsthand the transition within the company. The growth presents everyone working at GPV with personal and career development opportunities. In just five years, I went from being a Graduate to leading a department.
Although focus has been on growing, the foundation has not changed, and the company is still anchored in the GPV values. You can feel this across all sites and offices, regardless of the location being a newer or order site within the GPV Group. Everyone is united towards our common goal of serving our customers in the best way possible. This makes it very special to work at GPV.
Sign up and receive the latest news straight in your inbox.