Meet Thomas Wollny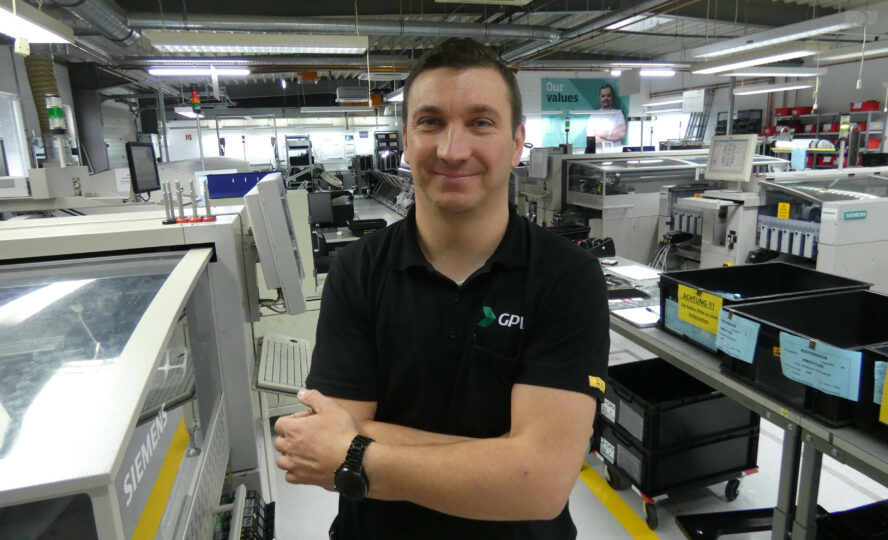 Name
Thomas Wollny
Title
Teamleader SMT/AOI
Years with GPV
20 Years
Business unit
SMT/AOI in GPV Electronics DE
Responsibility
I have responsibility of 17 employees
What do I do?
I started working in GPV Electronics in Germany in Hildesheim 20 years ago as a production assistant. From 2006 to 2009, I was a machine operator in the SMT/AOI department. After that, I was appointed as a shift lighter until 2019. Today, I have been the team leader of the SMT/AOI department for four years and am responsible for all 17 of my employees. My tasks include shift planning and monitoring of production processes. In doing so, I work closely with production planning to ensure that the work steps are followed correctly. The ultimate goal is always to meet schedules in order to fulfill customer requirements.
What is special about working at GPV?
The familiar working atmosphere is very special at GPV. This means that decision-making processes are very short, which makes everyday work easier. I am allowed to make many decisions and I am responsible for the decisions I make. I am given a lot of trust, and there is also always room for my own ideas and approaches to improvement.

Sign up and receive the latest news straight in your inbox.