Business Improvement Meeting at GPV Electronics CH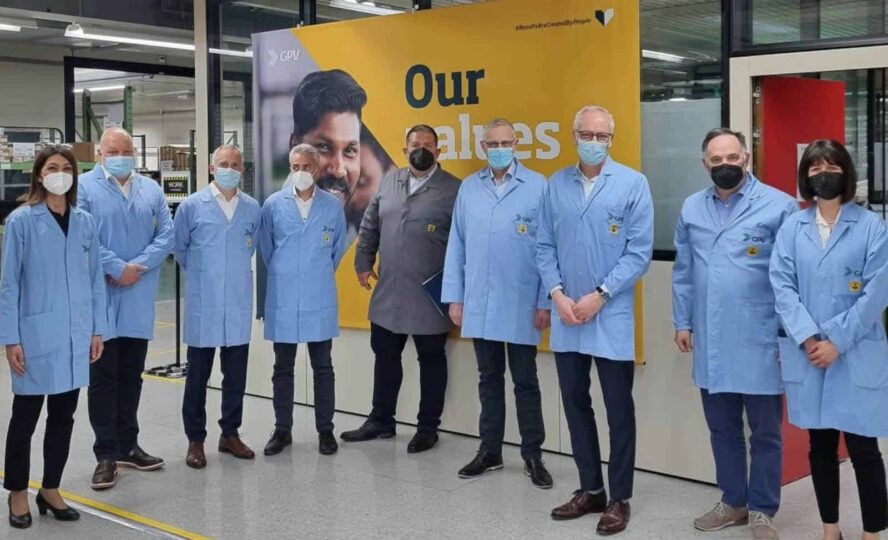 On Tuesday 29 March 2022, the next meeting in a series of Business Improvement Meetings took place at GPVs Electronics CH site in Mendrisio, Switzerland, where Managing Director Annalisa Guidi and her local management team greeted the GPV Top Management team; Bo Lybæk, CEO, Henrik Tornbjerg, CFO, Thomas Kaiser, EVP, and Martin Kjærbo, EVP Operations.
At the meeting, Annalisa Guidi and her team, through dialogue, presented site-specific topics starting with safety, local challenges and opportunities, a site SWOT analysis and Q-wins for the coming four quarters. Furthermore, the team discussed initiatives to continue the journey of operational excellence. Also, initiatives around sustainability and our values were discussed and best practices were shared.
"It was a great pleasure to visit Annalisa and her dedicated management team and to go on a tour of the factory to meet our many skilled colleagues and see how the site has optimised on good housekeeping. During 2021, we had an intensified focus on our values at all locations, and at the meeting, Annalisa and her team presented local activities and we discussed how to ensure continued understanding and commitment to our values," says Bo Lybæk, CEO at GPV.
Sign up and receive the latest news straight in your inbox.