Business Improvement Meetings in Denmark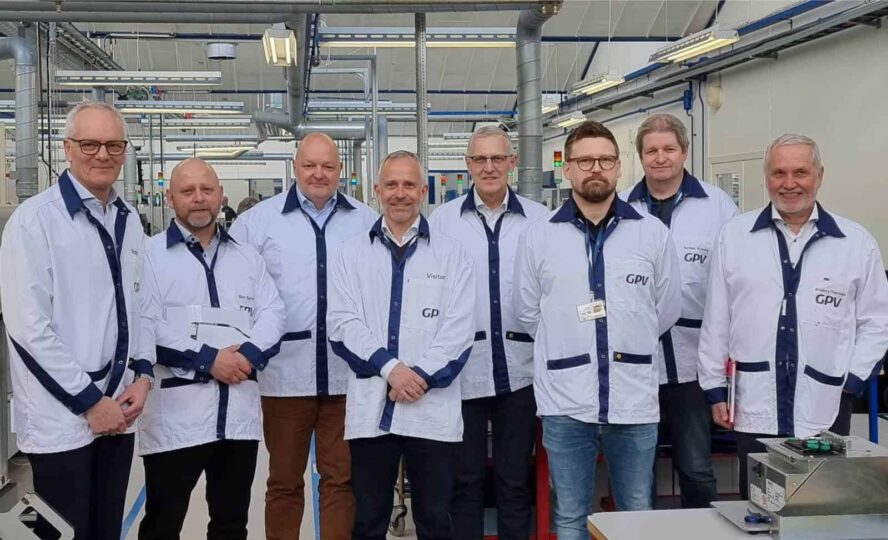 This week, another two successful meetings on the Business Improvement Tour 2022 took place – this time in Denmark as GPV's Top Management team visited GPV Electronics DK and GPV Mechanics DK, respectively.
"We have conducted two constructive and very interesting meetings over the past two days in Denmark. First at our GPV Electronics DK site in Aars, with MD Anders Thomsen and his local management team, and the day after at our GPV Mechanics DK site in Tarm, with MD Morten Skaarup and his local management team. We discussed safety, our GPV values, and we were presented with last year's highlights and local site challenges. Furthermore, we discussed initiatives and Q-wins to ensure a continued well-run operation and high customer satisfaction. As always, we were also on a site tour to meet the many dedicated people and to see how new equipment and automation help to support us in continuing to deliver as promised to our customers," says Bo Lybæk, CEO at GPV.
The purpose of the business improvement meetings is for local management to present initiatives to improve business further. It is also a platform for discussing the strategy, our values, quarterly wins for the next four quarters, and the key focus areas such as safety and sustainability.
Sign up and receive the latest news straight in your inbox.