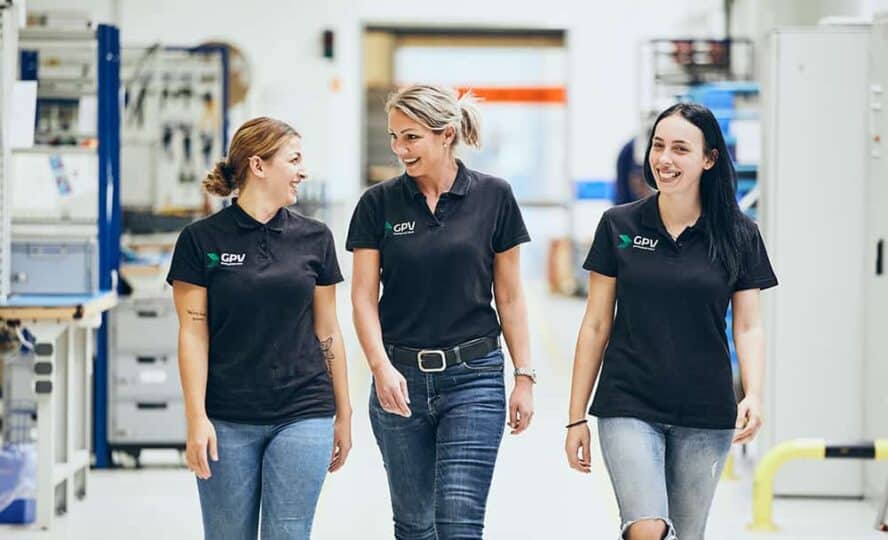 Europe's second largest EMS company, Danish-based GPV, generated revenue of almost DKK 6 billion in 2022, exceeding its expectations for the year. The record-high revenue was due to demand-driven activities in Q4, higher prices of components and materials, and the combination with Swiss company Enics effectively from fourth quarter 2022.
GPV, owned by Nasdaq Copenhagen-listed Danish industrial conglomerate Schouw & Co., continues to generate significant growth, lifting revenue to the highest level ever at DKK 5.9 billion.
"We are pleased with our positive performance throughout 2022. We have succeeded in delivering growth over and above our expectations in a continuously challenging year which made it difficult to plan efficient production. Our Q4 revenue was three times higher than in 2021, primarily from the combination with Enics after the deal was closed on 3 October 2022. Another reason for the Q4 revenue increase was much stronger demand from our customers combined with higher prices of components and materials," says GPV CEO Bo Lybæk.
Our profitability for the year also exceeded expectations and ended with an EBITDA of DKK 465 million, a 36 per cent increase over the previous year.
"The result reflects increased business activity and shows that we were successful in managing costs and utilising capacity across our many factories despite the challenges with material decommits. During autumn 2022, we lifted our capacity and output further," explains Bo Lybæk.
GPV has 19 production sites in 13 countries on three continents. After the combination, GPV is the second-largest European-headquartered EMS company with more than 300 blue chip customers, whereof many produce products which support de-carbonisation. The strategic ambition is profitable growth towards a revenue of DKK 10 billion by 2026.
Expecting increased activity level in 2023
GPV prioritises a transparent and trustful dialogue with customers and suppliers and has recently discussed future collaboration with many of its partners at two exclusive Let's Talk events in Munich, Germany.
"It's very important for us to be a trusted partner to both our customers and suppliers. Our customers gave us at our Let's Talk event a strong signal that they expect their business to continue strong in 2023. At the same time, we stay in close contact with suppliers, who update us regarding materials and lead times. The challenges caused by material shortages and logistics diminished towards the end of 2022 and, we expect this situation to further improve throughout 2023. However, it does not mean that the global supply chain challenges are resolved. These things together make us look at 2023 with cautious optimism," says Bo Lybæk.
Capacity expansion to meet high demand
The expansion of our sites in Thailand and Sri Lanka continues as planned and we expect start of production in Q2 and Q3 2023, respectively. Following the combination with Enics, GPV has launched several other initiatives to meet customer demand, initiating an investment programme that expands capacity in best cost European and proximity sites as well as in Americas short term but also mid and long term.
"I look forward to the extra space we will get for our electronics and mechanics activities at our new state-of-the-art factory in Thailand and to start using the expansion in Sri Lanka within the next few months. This is an important strategic step for us. In the short term, we have also initiated capacity expansion in three of our European sites, supporting deliveries to important customers," says Bo Lybæk.
Sustainability plays an increasing role
Market demand for increased sustainability or de-carbonisation products drives much of the growth our customers expect.
"It's becoming increasingly clear how we and the electronics industry support the green transition. Electronics play a critical role in our societies and businesses' eagerness to achieve ambitious sustainability goals. For example, advanced electronic solutions are crucial to companies launching new product lines with a significant lower CO2e footprint over the product life. We expect an increase focus and need for such solutions in the coming years," says Bo Lybæk.
GPV has launched an ambitious ESG roadmap. This roadmap will, among other things, help to phase in greener energy sources as well as reducing energy consumption.
The full-year effect of the Enics combination will significantly affect 2023. On this basis, GPV expects to report revenue in the DKK 8.4-8.8 billion range in 2023, with EBITDA in the DKK 590-640 million range.
Facts: The combination with Enics
GPV combined with Swiss EMS company Enics effective 3 October 2022.
The new combined company operates under the name of GPV with its head office in Vejle, Denmark.
Following the combination, GPV has 19 factories in Austria, China, Denmark, Estonia, Finland, Germany, Malaysia, Mexico, Slovakia, Sri Lanka, Sweden, Switzerland, and Thailand.
GPV has more than 8,000 employees and is the second-largest European-headquartered EMS company.
Sign up and receive the latest news straight in your inbox.