Site Engagement Meeting in Mexico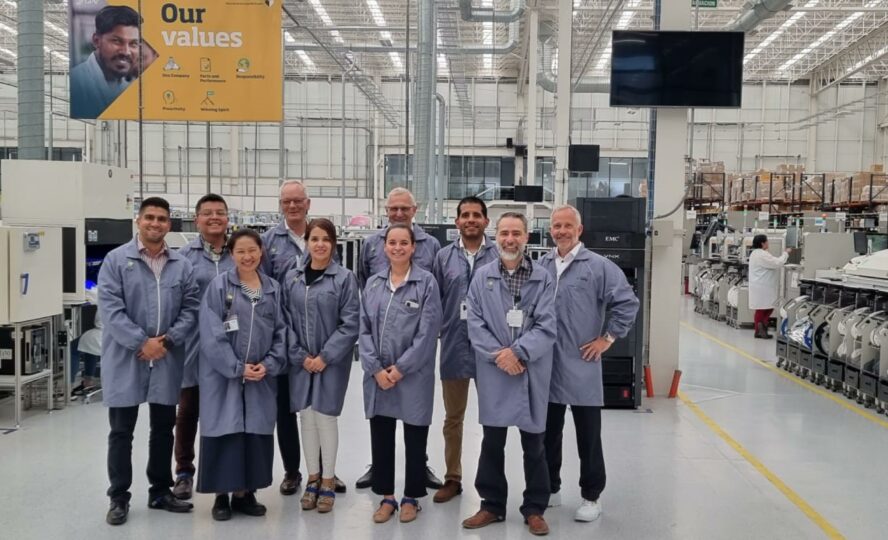 This week, the Executive Leadership Team met with Orawan Chitsombat, Managing Director at GPV Electronics MX in Guadalajara, Mexico, for the annual Site Engagement Meeting regarding the Americas. Apart from a tour around the factory to meet the many dedicated people, the local management team in Guadalajara gave an update on various business areas, including highlighting what they are most proud of.
"Currently, the economic situation in Mexico is active and optimistic, and together with Orawan and her committed team, we discussed how to best accommodate customer needs in this fertile situation. Among other projects, we are now in the early stages of expanding the factory, and we expect to extend from the current 6,900 sqm to 8,800 sqm by the end of 2023. Apart from the expansion plans, we also discussed strategy, driving down inventory, optimising focus on sustainability, and quarterly wins for the next four quarters," says Bo Lybaek, CEO at GPV.
GPV Electronics MX currently has two SMT lines, extensive NPI capabilities and does serial production and assembly.
Read about our previous Site Engagement Meetings here:
Site Engagement Meeting for the Eastern and Central European sites
Site Engagement Meeting for the German and Nordic sites
Sign up and receive the latest news straight in your inbox.